Domain Compliance, a new service that takes your email marketing communications to the highest level.
What is domain compliance?
Every professional email campaign is sent using an Email Service Provider (ESP) such as Emailcamapigns.eu. The provider's domain is used for the actual sending of the campaign, not your company's domain. However, this provider's domain is often shared with other clients.
For maximum credibility and the highest possible level of your email communication, it is possible to straighten out this mismatch and use your domain for sending out email campaigns. If all the domains used in the campaign are identical and the sender's domain seen by the email recipient is the same as the actual sending domain, a so-called domain match will occur. The email campaign then passes more easily through the spam filter network.
An example is the HEADER_FROM_DIFFERENT_DOMAINS rule defined by the spam filter SpamAssassin, which penalizes any email with the From and Sender fields in the email header do not match.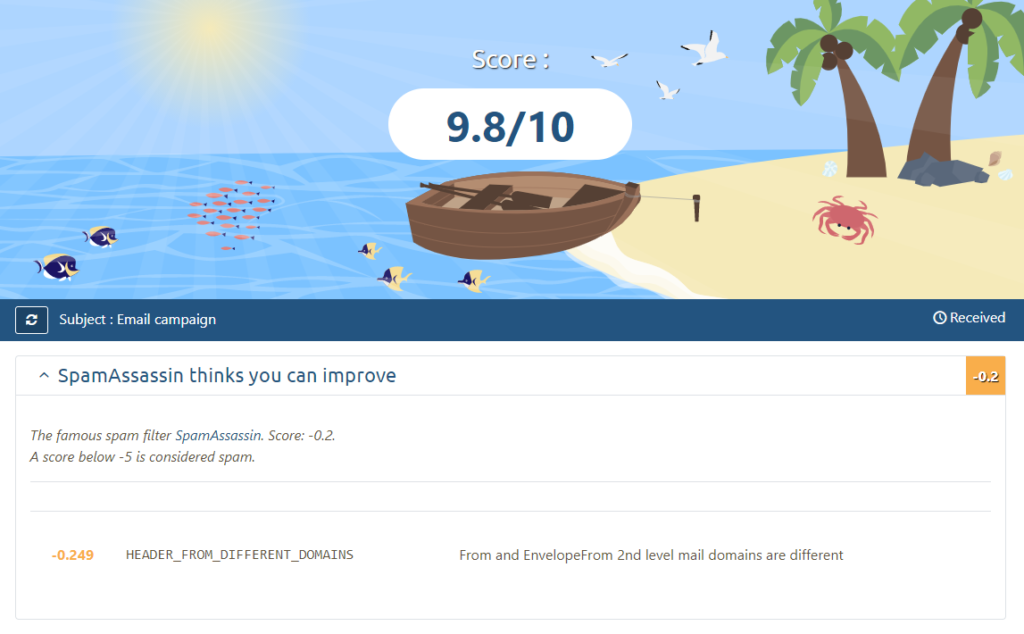 The main benefits of domain compliance

Increased credibility in the eyes of the recipient
Building your own reputation
Hiding Emailcampaigns.eu as an Email Service Provider
Better deliverability and increased ROI of your email marketing plan
What is needed to set it up?
It's straightforward! It would help if you had all DNS records set up correctly. You can leave the rest of the work to us.
What do I need to activate the service?

Want to know more?
Need more information? Need help with a specific campaign or your entire email marketing? Contact us! We'd be happy to discuss all the options with you. We are professionals in our field with over ten years of experience.